Fort Hill Community School values our "Partners in Education" and has established partnerships with several entities within the Lynchburg community.
Grace Memorial Episcopal Church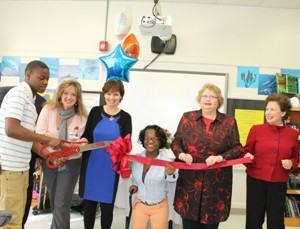 Grace Memorial Episcopal Church officially partnered with Fort Hill Community School as they wanted to "help those in their own backyard." They have been majorly supportive of the staff and students at FHCS, graciously donating their time and resources. Members of Grace Memorial Episcopal Church have assisted in preparing and serving food at our annual Thanksgiving dinner. The church has funded supplies for the school, such as an oven and refrigerator. They have also shared their building with us for our annual Career Fair. The church has also provided scholarships for several of our graduating seniors to attend college at CVCC. We are so thankful to have our partnership with Grace Memorial Episcopal Church!
The Gamma Nu Lambda Chapter of Alpha Phi Alpha Fraternity, Inc. and Order of the Eastern Star PHA of Virginia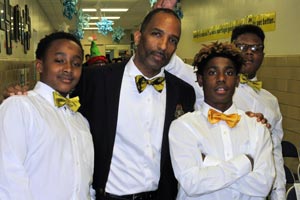 In order to better serve our at risk youth, local brothers and sisters of Alpha Phi Alpha and the Order of the Eastern Star have established mentoring programs at Fort Hill Community School. Middle and high school students are chosen to participate in the "Young Men and Women of Distinction" mentoring program. Through these programs they receive one-on-one time with a designated mentor and participate in various activities, such as visiting Camp Kum-ba-yah and going on college tours.
Jamerson YMCA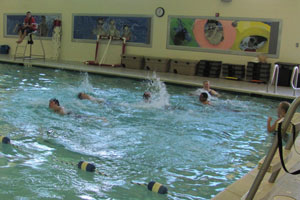 Fort Hill Community School and the Jamerson YMCA entered into a partnership which allows students to attend swimming and exercise activities at the YMCA on a weekly basis. Swimming lessons are also offered to students that cannot swim.
University of Lynchburg Education Department/Randolph College Education Department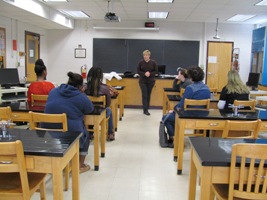 Fort Hill Community School has collaborated with local colleges to provide students with opportunities to visit college campuses and receive a taste of what life is like after high school. The goal is to show students that a college education is attainable and encourage positive academic growth.
Peakland United Methodist Church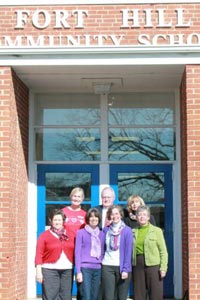 Peakland United Methodist Church has been a longtime partner with Fort Hill Community School. Every year they graciously provide donations for our students for our annual holiday celebration.
Lynchburg City Department of Public Works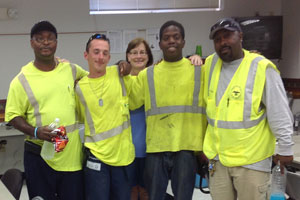 Our partnership with Lynchburg Public Works provides exciting opportunities for students to gain real world employment skills. During the school year, select students are chosen to tour different departments of Public Works and see firsthand what goes into making the city run. Students then get to participate in training sessions on how to complete job applications and go through mock interviews with a panel of Public Work supervisors. Participants will also get to job shadow in departments they find interesting.