Published on Thu., January 27, 2022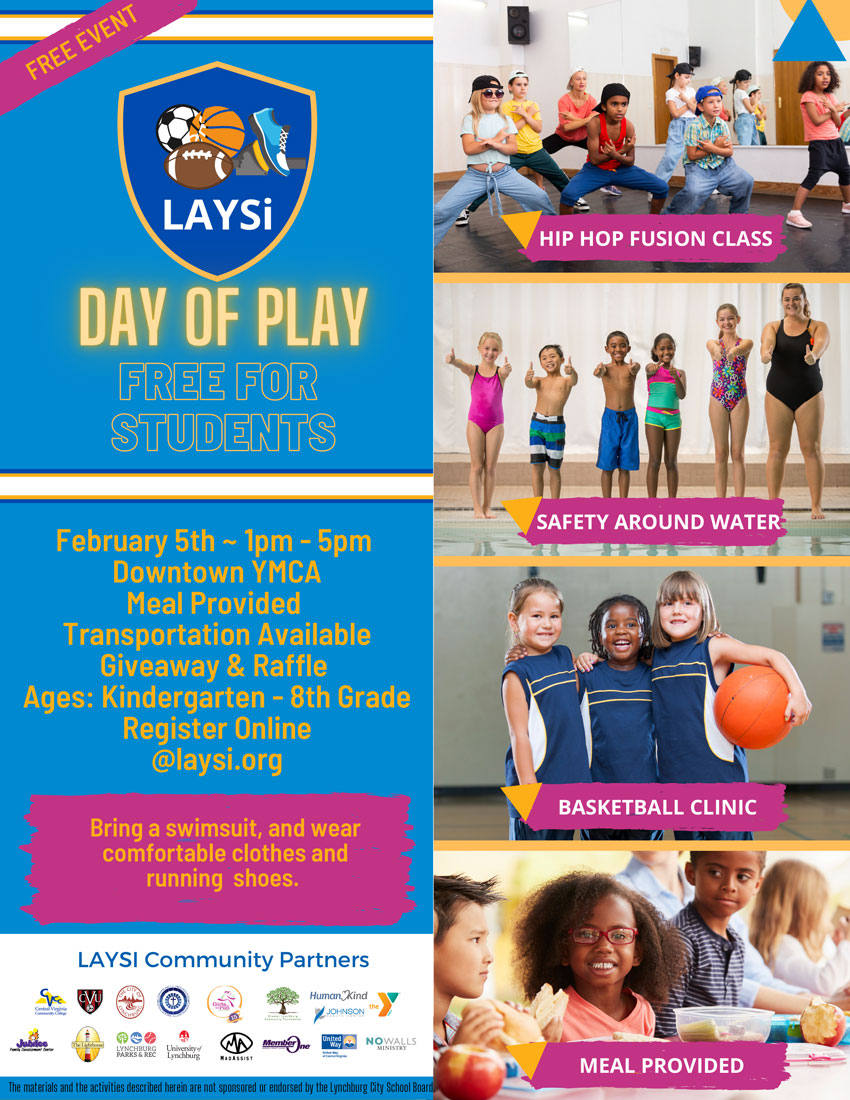 On Saturday, February 5, 2022 the Lynchburg Area Youth Sports Initiative will be hosting a Day of Play. This event is free for students. Kids will engage in fun physical activity including a hip hop fusion class, a safety around water swim lesson, and a basketball clinic. Each participant will receive a give away, and a free meal will be provided.
The materials and the activities described herein are not sponsored or endorsed by the Lynchburg City School Board.