Published on Wed., October 17, 2018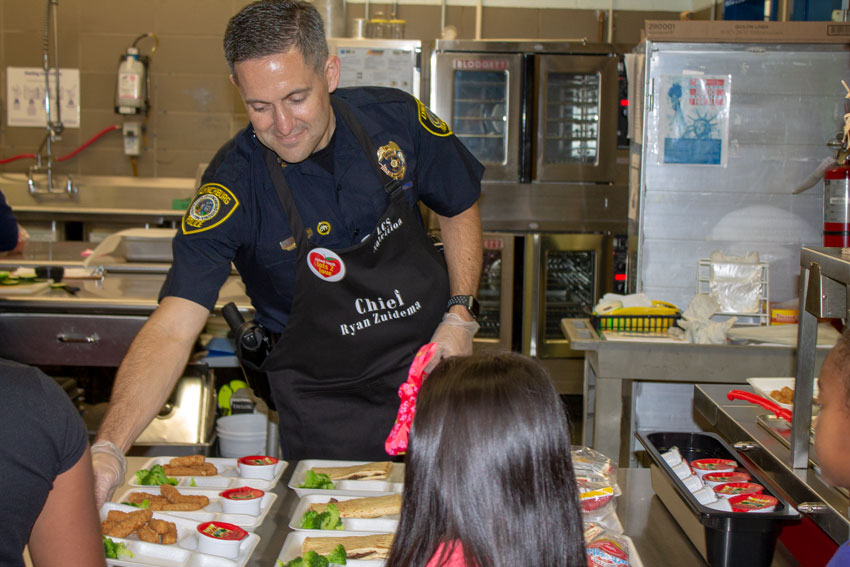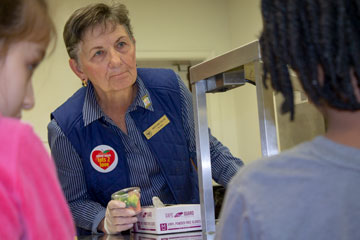 Lynchburg Vice Mayor Mary Jane Dolan smiled down at her first grade customers as they made requests for fresh fruits and veggies at T. C. Miller. At Linkhorne Elementary School, the young crowd was excited when it was their turn to receive their tray of pizza dippers and steamed broccoli from Chief of Police Ryan Zuidema.
More than a dozen members of the community worked alongside LCS school nutrition staff to serve elementary school students lunch in recognition of National School Lunch Week. In addition to the vice mayor and police chief, students were also greeted by the state director of school nutrition, local and state representatives, news anchors, members of the Lynchburg City Council, the Lynchburg City School Board, the Lynchburg Fire Department, and the Lynchburg Sheriff's Office.
Thanks to all these visitors for making school lunch extra special and working with LCS School Nutrition to encourage students, one meal at the time!