Published on Wed., May 17, 2023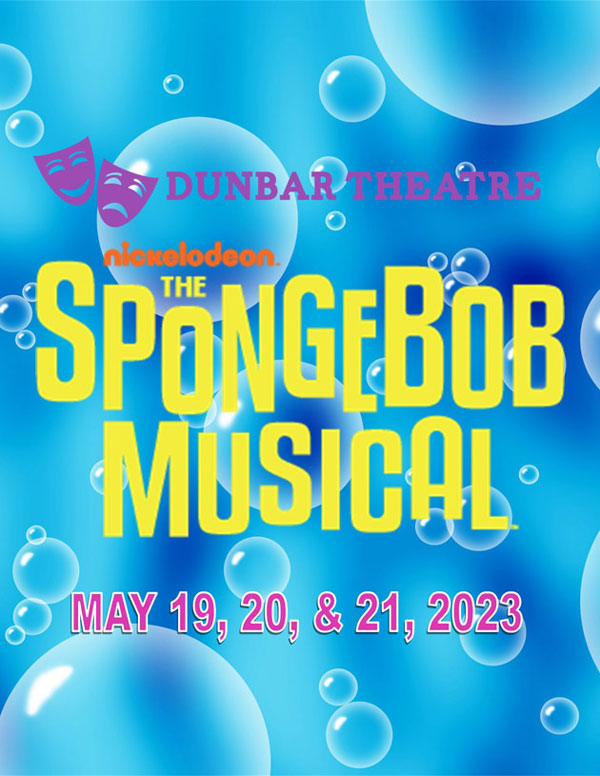 Take a visit to Bikini Bottom this weekend with Dunbar Middle School's production of The SpongeBob Musical. Directed by Dunbar Middle cultural arts teacher Albert Carter, the Lynchburg City Schools 2023 Teacher of the Year, this electrifying production tells the story of America's favorite talking sponge with a musical twist. 
Cast and crew members have been hard at work for months. For eighth graders, this is the last hurrah before they start high school in the fall. Carter says he feels honored to support students–both as actors and as people. 
"Theatre allows students to expand their way of thinking," Carter said. "It can also help students to develop self-confidence, communication and problem-solving skills, empathy, and an appreciation for arts and culture. These are things they can carry with them the rest of their lives. Making a lasting impact— this is the power and responsibility of being a teacher."
The school's theatre, art, and English departments will showcase their work at the show, too. Audience members will enjoy an interactive art exhibit in the lobby and hear from the winners of the schoolwide poetry contest on kindness and friendship.
The show will run Friday, May 19 at 7:00 p.m.; Saturday, May 20 at 2:00 p.m. and 7:00 p.m.; and Sunday, May 21 at 3:00 p.m. Tickets are available online at Lynchburg Tickets.