Published on Wed., September 21, 2022
SCHEDULE CHANGE: Friday, September 30, and Saturday, October 1, shows have been cancelled due to the predicted storms. Performances have been added on Wednesday, October 5, and Sunday, October 9. Tickets for cancelled shows can use them at any performance.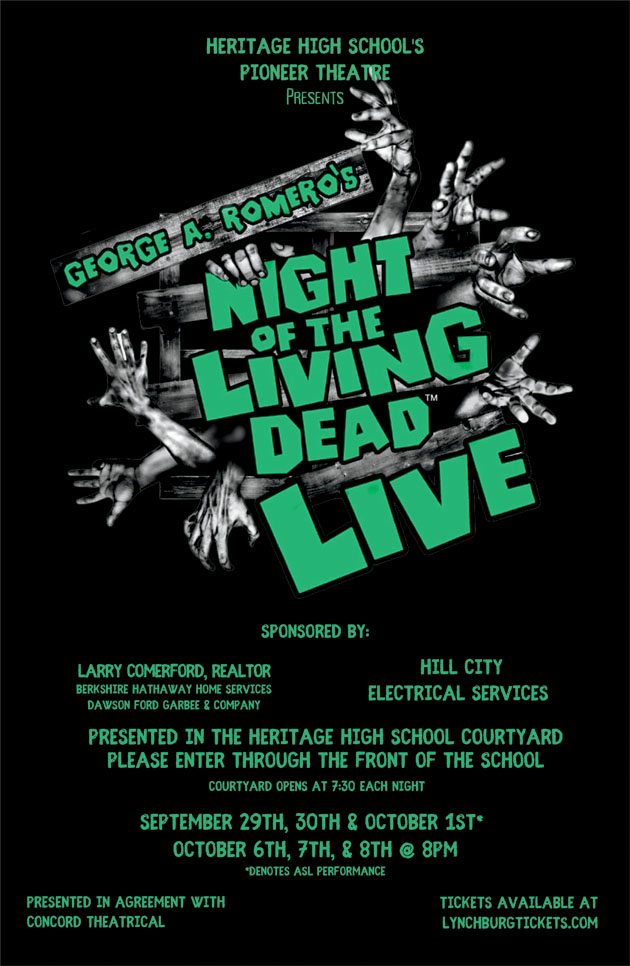 September 29, 2022*
October 5-9, 2022
8:00 p.m.
Presented in the Heritage High School Courtyard
(Please enter through the front of the school.)
Courtyard opens at 7:30 p.m. each night.
Adults $8; Students & Seniors $5
Six strangers, a lonely farmhouse, surrounded by brain-eating zombies—what could go wrong? Night of the Living Dead Live is a fun and hilarious re-imagining of George A. Romero's legendary classic.
Tickets: www.lynchburgtickets.com/dead