Published on Fri., May 3, 2019
The 2019 24 Game Challenge took place at Linkhorne Middle School, with selected students from each elementary school in LCS competing to solve math puzzles and be named this year's 24Game Challenge winners.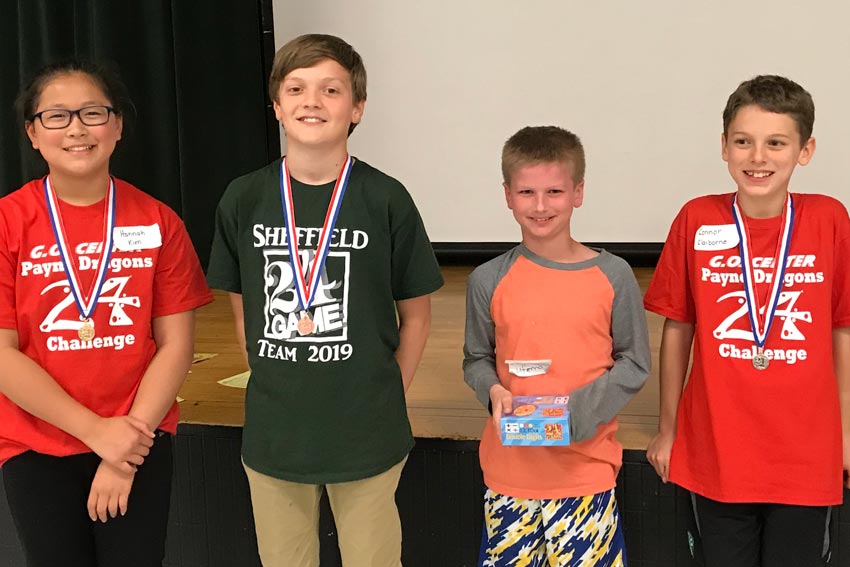 Congratulations to this year's top four finishers: 
1st place - Hannah Kim (R. S. Payne GO Center)
2nd place - Connor Claiborne (R. S. Payne GO Center)
3rd place - Evan Black (Sheffield)
4th place - Judah Ufema (Heritage)
The 24Game Challenge has become a yearly tradition in Lynchburg City Schools. The program was added to the math curriculum to encourage the quick recall of basic math facts and to promote mental computation. This program begins in the first and second grades with number puzzles that are solved using addition and subtraction facts. As students progress to the 5th grade, the game advances to using all four basic operations: addition, subtraction, multiplication and division. Students who are selected to represent their schools have already displayed their excellence at solving these 24Game math puzzles.