Published on Tue., July 12, 2022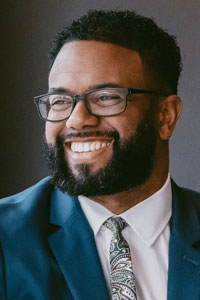 Lynchburg City Schools welcomes Dr. Derrick Brown as the new Director of Student Services.
He is returning to Lynchburg City Schools after serving most recently as the principal of Amherst County High School in Amherst, Virginia. In this role, he implemented a new instructional model and support system. Among other duties, he improved school discipline, climate, communication, achievement gaps, and expectations.
Prior to that role, he served as the principal of Dunbar Middle School for Innovation in Lynchburg, Virginia where he significantly improved the school's climate and culture. During this time, he also helped lead the school to a fully accredited status for the first time in eight years, and Dunbar was named the Best Public School by Lynchburg Living Magazine in 2019. Dr. Brown has had extensive experience providing instructional leadership and supervision.
His professional qualifications include:
Critical thinking and problem solving skills
Innovative leadership
Effective communication
Strong investment in school and community 
Dr. Brown  attended college at Virginia Tech and received a Bachelor's Degree in Biological Sciences with a minor in Africana Studies in 2008. He attended Lynchburg College (now University of Lynchburg) where he earned his Master's Degree in Educational Leadership in 2012 and later earned his Doctorate in Leadership Studies 2018.