Published on Wed., May 11, 2022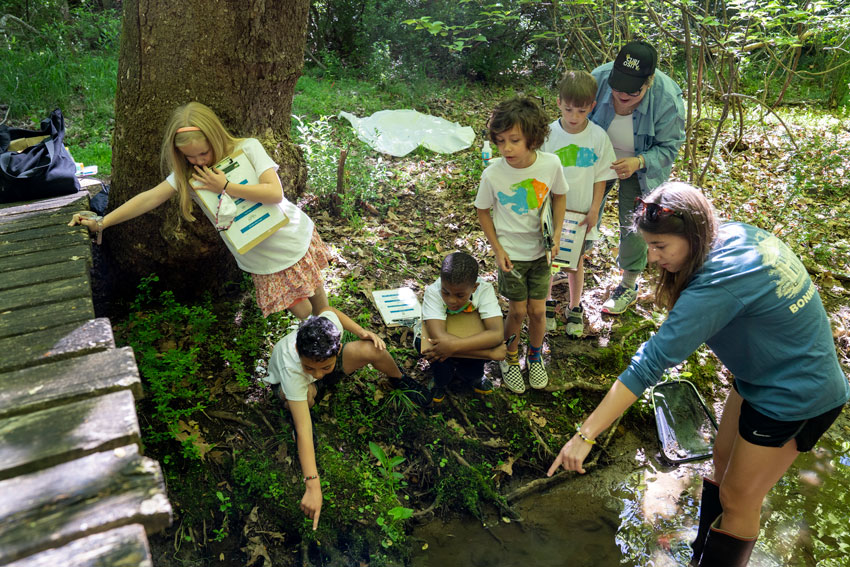 Bedford Hills Elementary School first graders hiked to Camp Kum-Ba-Yah using the Husky Trail for an outdoor education field trip on May 10, 2022.
Students had the opportunity to do a benthic creek zone study and an SOL-based study of life cycles focusing on dragonflies and mayflies. At another station, they participated in bird watching and a tree identification project.
They also had the opportunity to study nutrition and energy balance at the community garden/athletic field area as well as a literacy activity and art project. Unstructured nature play in the KinderWoods area and a picnic lunch completed a day learning in the woods.