Published on Mon., March 8, 2021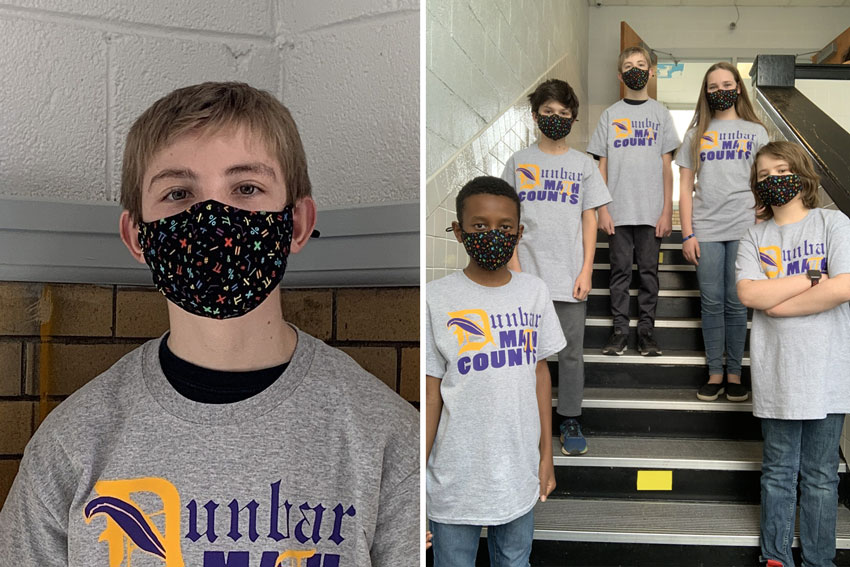 The Dunbar Middle School for Innovation MathCounts Team has been busy all year. On February 5th, the team made up of 8th grader Alec Stickle, 7th graders Audrey Miller and JohnPaul Manier, and 6th graders Alexander Lobb and Micheal Odhiambo-Castro competed in the 2021 Chapter Competition. All five scored in the top 25 of the students who competed in the region. Way to go POETS! 
Alec Stickle advanced to the Chapter Invitational that was held on February 25th. He was one of nine students selected from our region for the Chapter Invitational. Alec is also one of four students from our region who advanced to the State Competition, which will be held on March 25th. Congratulations to all our students and best of luck to Alec in the State Competition.