Published on Fri., October 4, 2019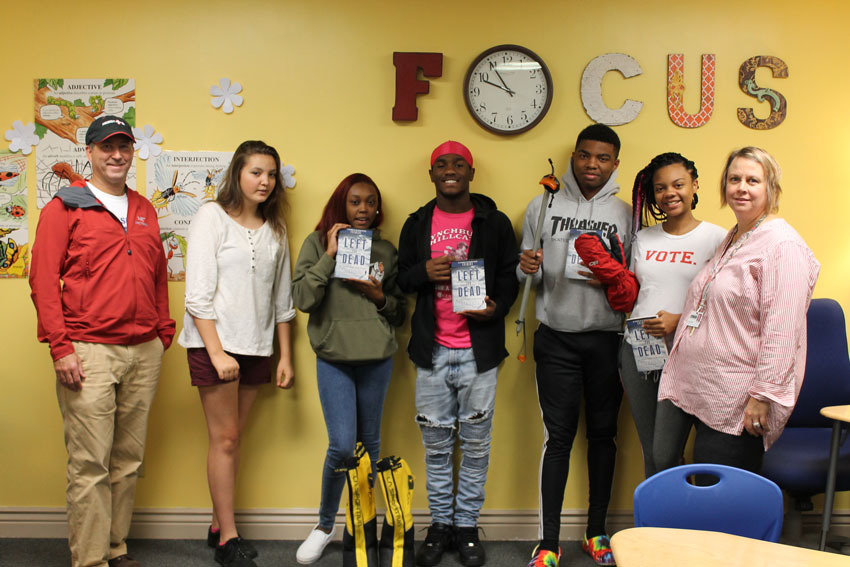 After students at Empowerment Academy finished reading the book Left for Dead, which is an account of one man's quest to climb Mount Everest, the class got to learn a little bit more on the topic thanks to a special guest speaker who came to visit and discuss his own real-life experience climbing the tallest mountain in the world.
Dr. Robert Sullivan, a Lynchburg physician, discussed his successful expedition of Mount Everest and his many other climbs. Students asked questions that ranged from how long did it take (months), did you lose any fingers (no, no toes either), and how do you go to the bathroom on the mountain (do you really want to know?). Third period flew by quickly as students remained engaged and inquisitive. Thank you Dr. Sullivan for sharing your experience and enhancing our students' understanding of the material they read in class.